For years, drivers from Davis, Woodland, Folsom, Lincoln, Rocklin, and Natomas have relied on the Maita Automotive Family for all their automotive needs. From our fantastic inventory of new vehicles to our constantly evolving selection of pre-owned cars, trucks and SUVs, professionals, families and first-time buyers all agree Maita has the region's best selection and the best values. Our finance team will work closely with you to get you the best deal possible on the deal you want most.
Read on to hear thoughts from the Maita Family learn more about the dealership's history and role in the Davis community...
Welcome to the Maita Family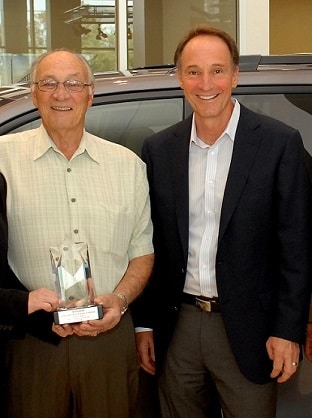 Since the 1950s, people have been looking to the Maita Family for their automotive needs. From the start, Vince Maita quickly became one of the Premier Oldsmobile salesmen in Northern California.
In August of 1957, Vince opened the first of the Maita Dealerships - Maita Oldsmobile on Fulton Avenue.
The Maita Body Shop followed and the rest, as they say, is history...
The Maita Auto Group grew much larger with the opening of Maita Toyota, Maita Scion, Maita Honda, Maita Nissan, Maita Chevrolet, Maita Mazda, and Maita Subaru.
In May of 2013 Maita Toyota celebrated its 25th Anniversary!
With sons Steve and Paul and daughter Leslie involved in the daily operations, the Maita Family of Dealerships is just that...a family.
And today, as always, the Maita family's commitment is that any job, no matter how big or small, will always be done with the notion of integrity and excellence in mind.
May that's why many of the people who were Maita customers in 1975 are still our customers today!
We would like to take this opportunity to thank our community for your continued support. You have become part of our Maita family and we have enjoyed serving you for all these years.
We appreciate our customers, employees and our community for helping to make us what we are today. We certainly could not have accomplished this without you. For that, we thank you.
Sincerely,
The Maita Family